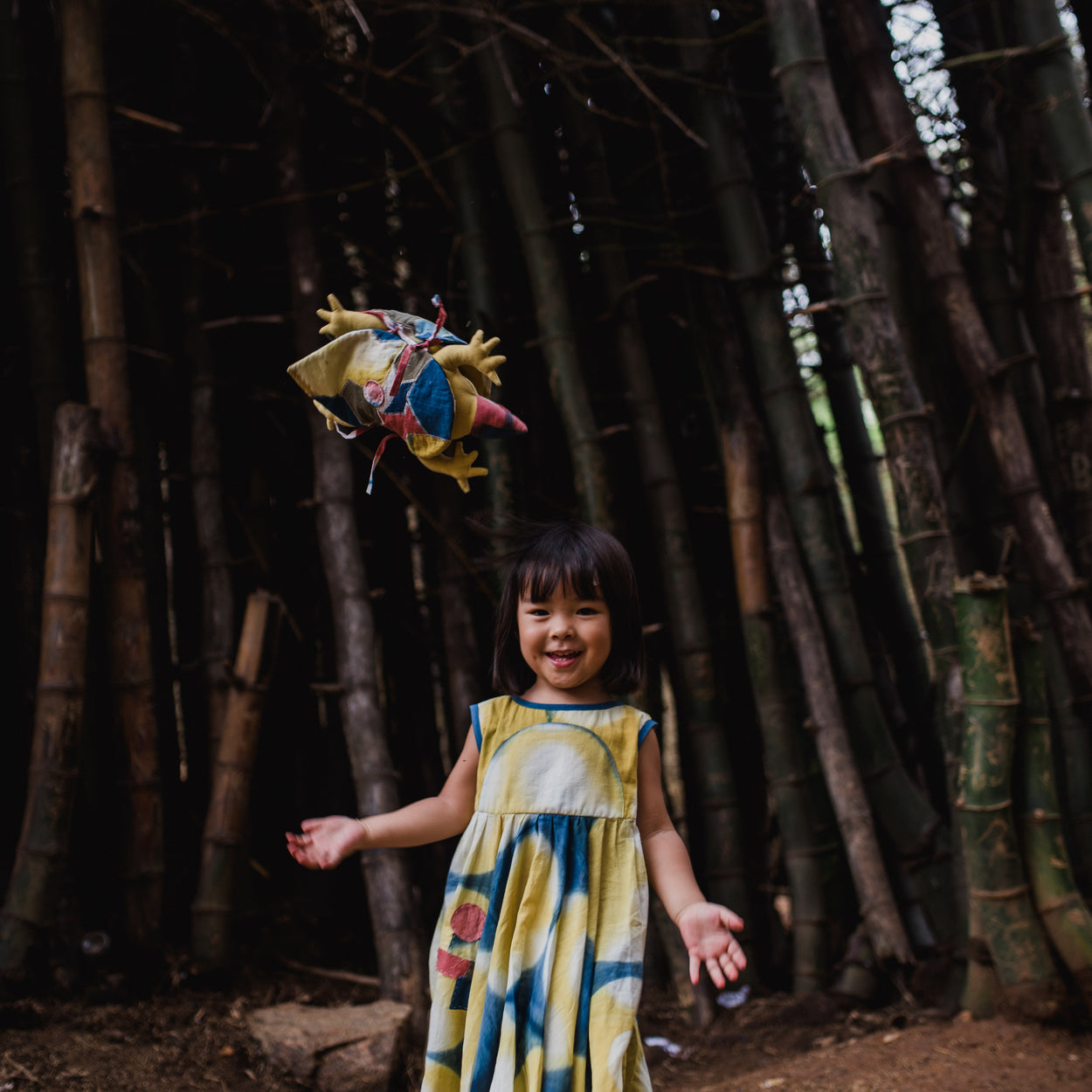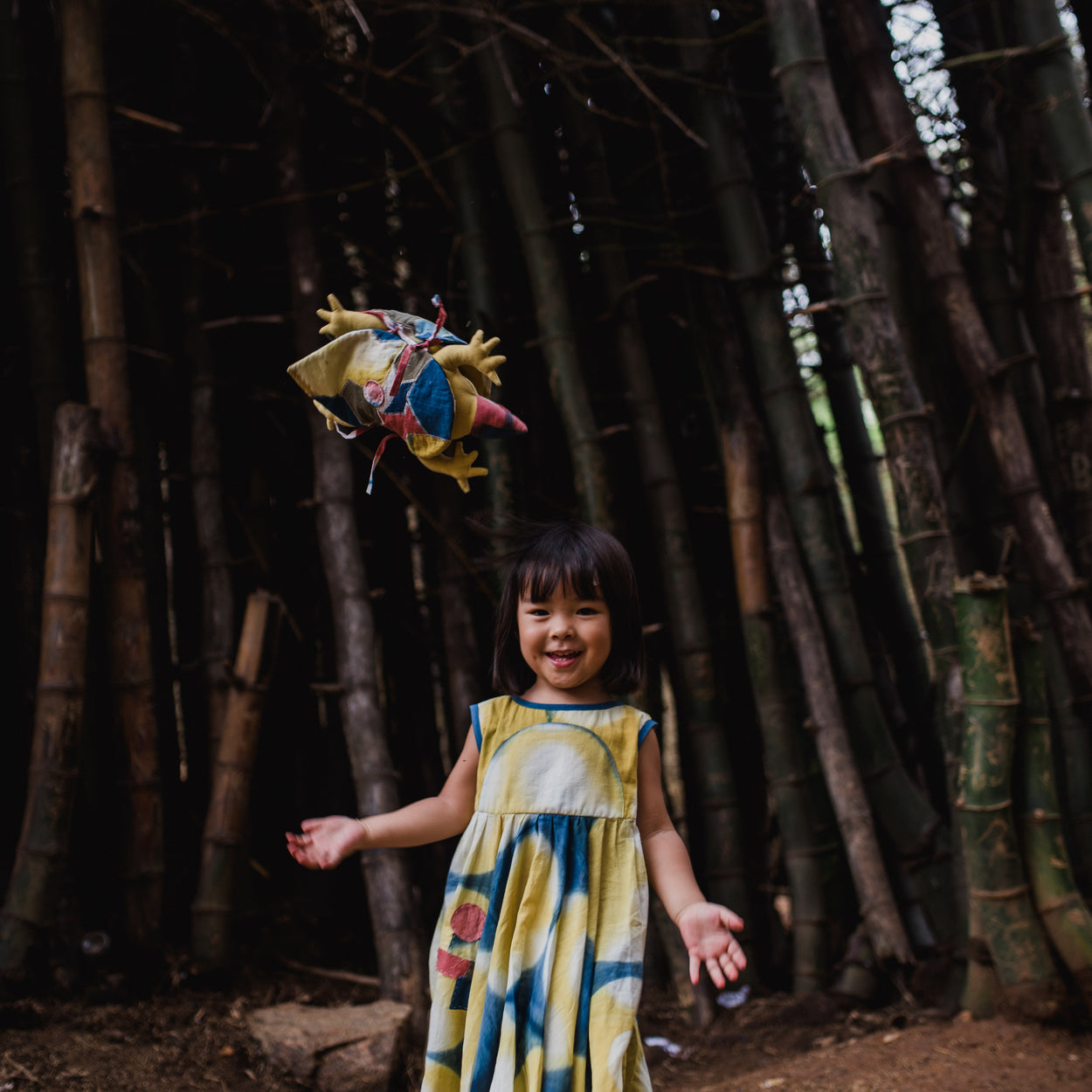 The Cane Turtle is a rare specie of the Western Ghats, hiding in the leaf litter, given away by its bright red eye! The turtle playmate has a beak like mouth and a plushy, removable shell that you can tie & untie. Have fun discovering it as you walk with it in the green. The smallest scraps of textile dyed in botanical colours are stitched together and repurposed into this delightful toy. Unrestricted by gender and age, MuuYee playmates are for anyone with a wild imagination.
Product dimensions: 19 cm x 35 cm
Every Muuyee Product is a unique handcraft and there will be slight variation in colours, textures and patterns.