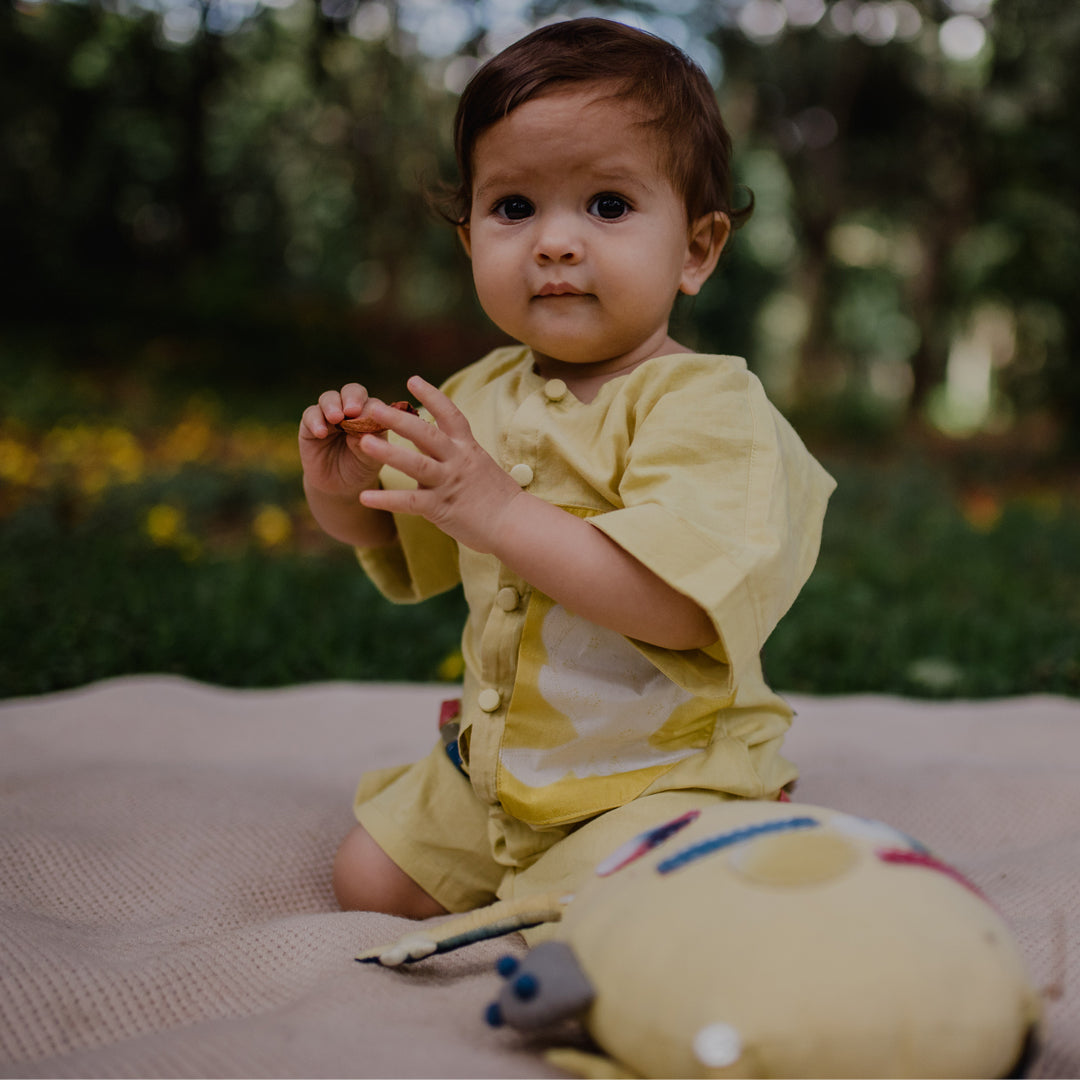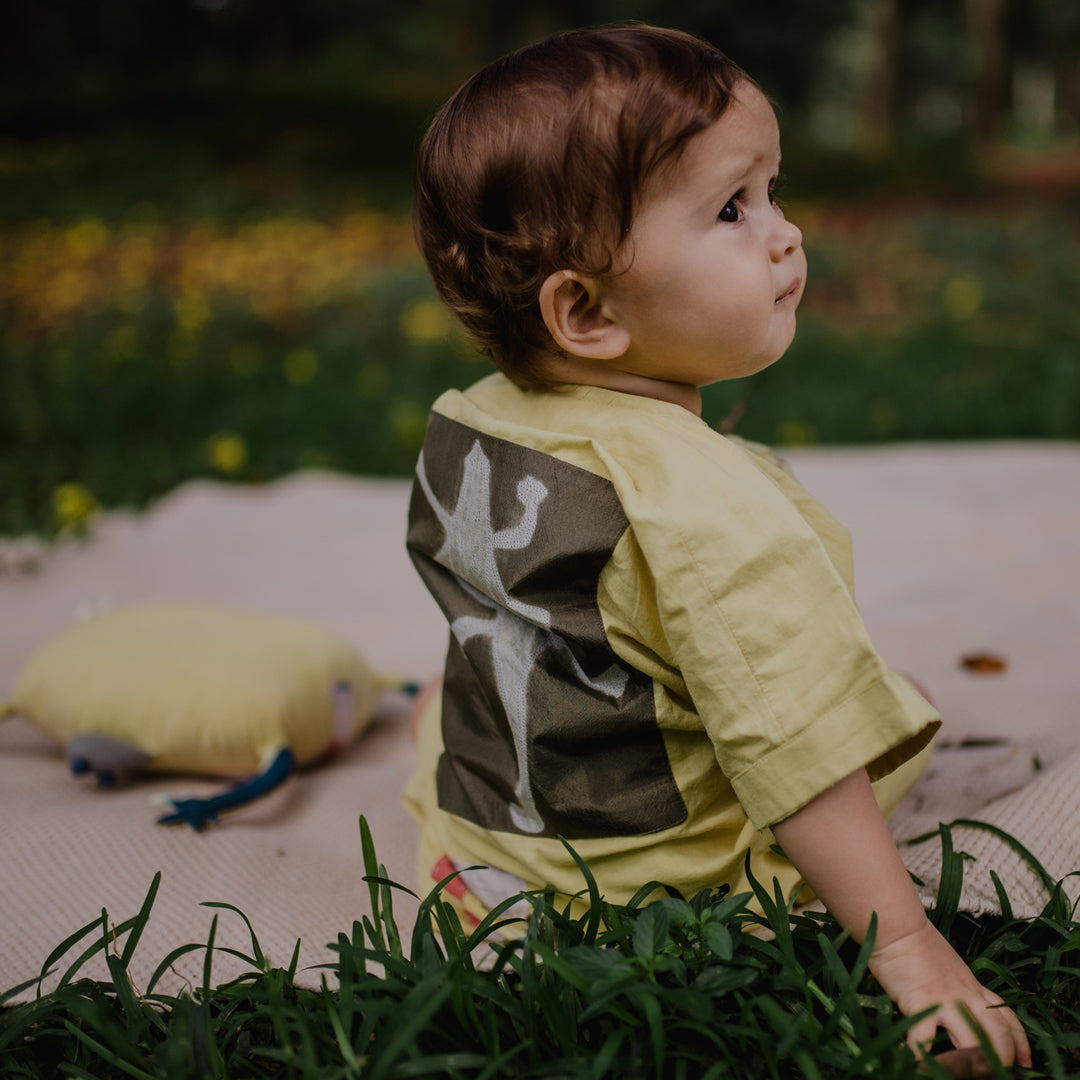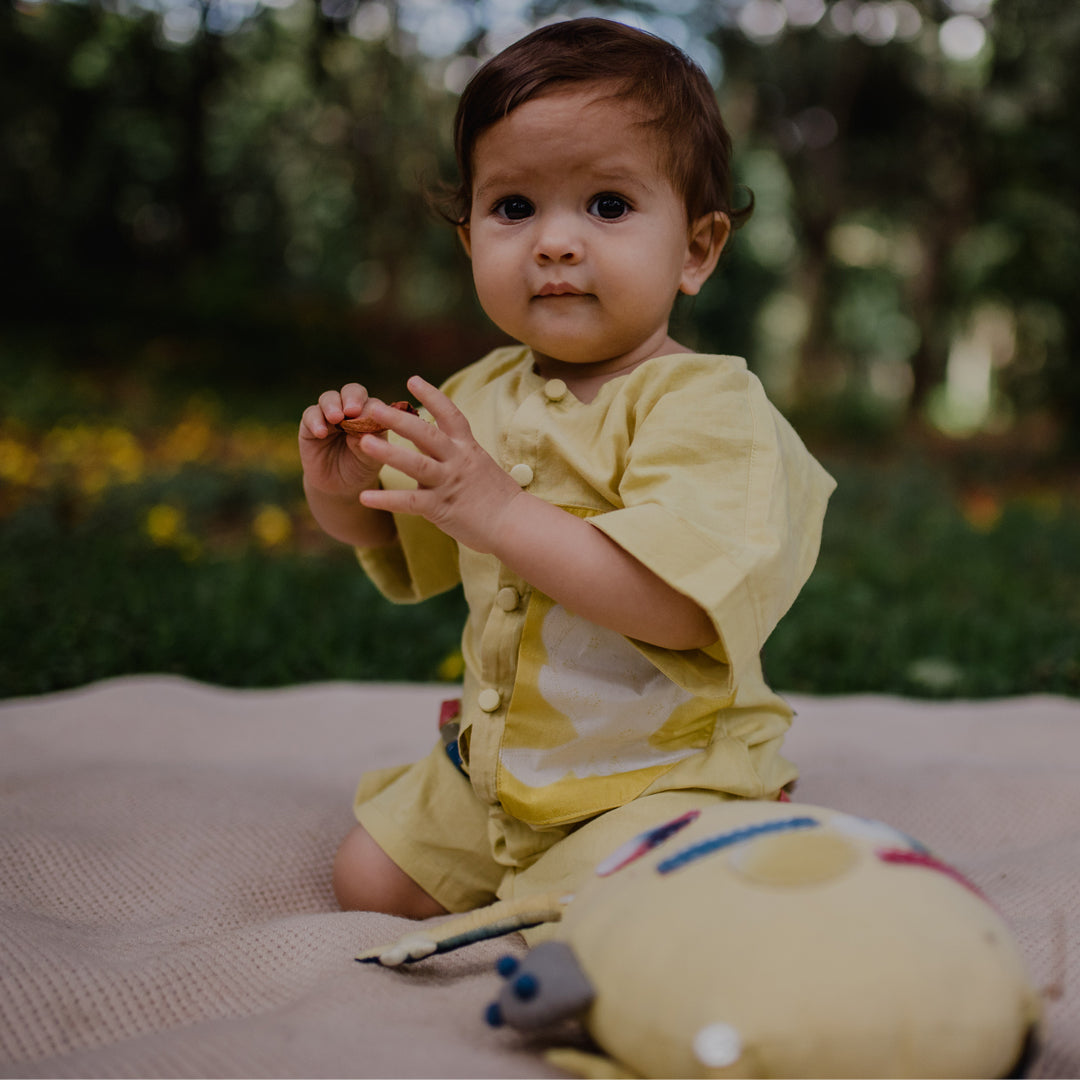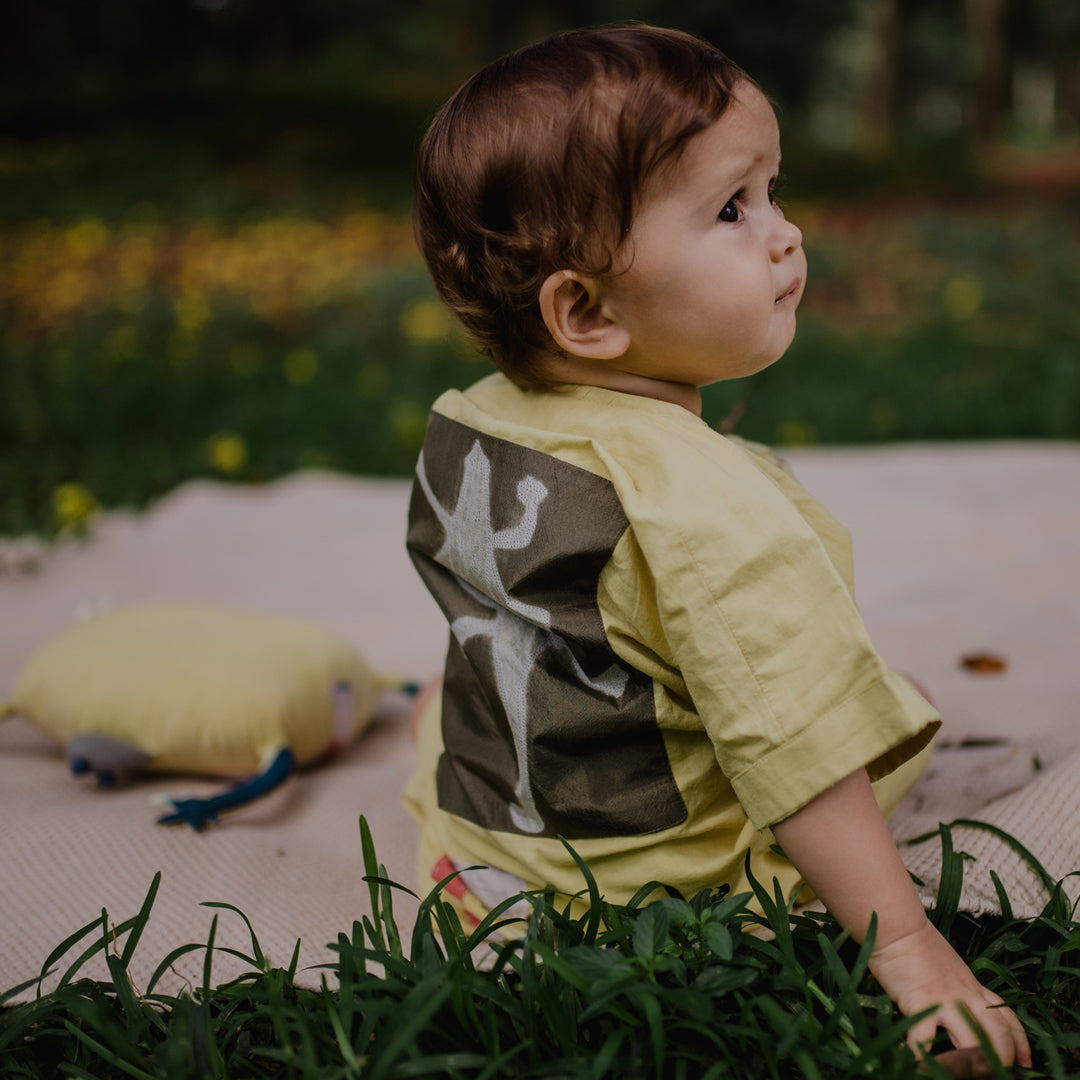 Pomegranate Katano Romper
Tailored especially for the comfort of babies & unrestricted by gender, this all weather cotton romper is dyed using dried Pomegranate peel. The silk pockets sport shy forest creatures, crafted using Katano Shibori. Small textile patches are hand stitched using Kantha embroidery to add to its earthiness.
Every Muuyee Product is a unique handcraft and there will be slight variation in colours, textures and patterns.