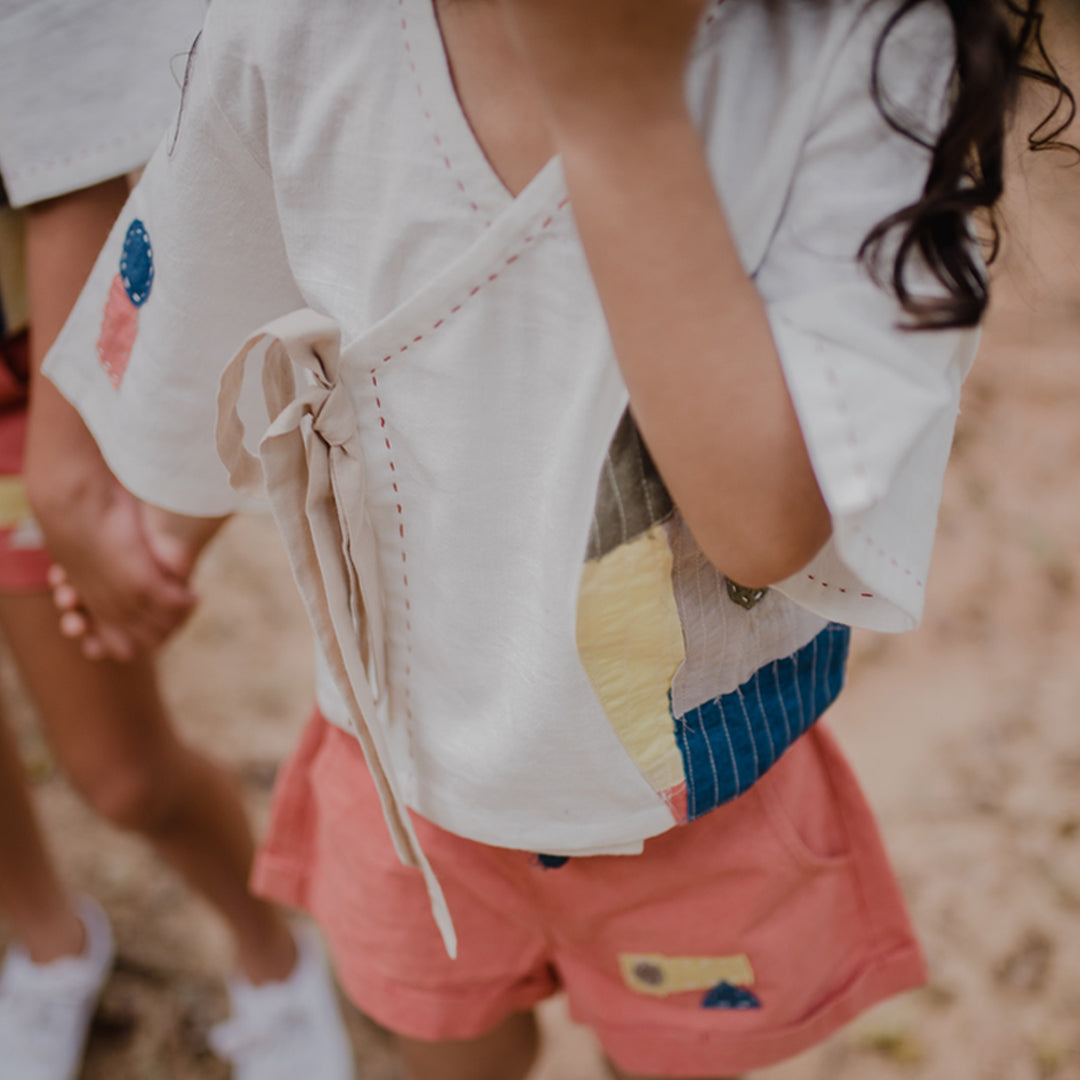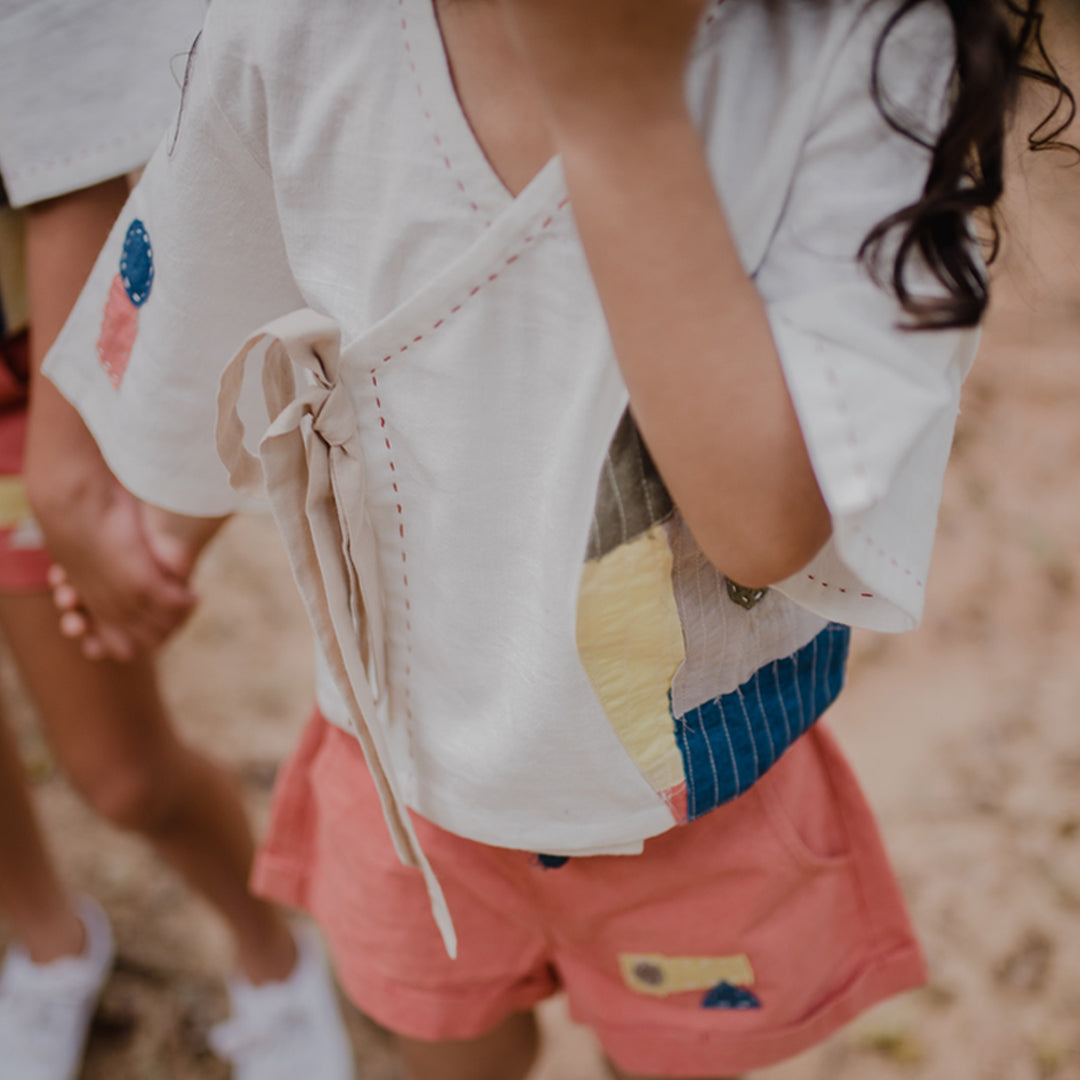 Milky White Boro Crop Blouse
Unrestricted by gender and occasion, this weather handloom crop blouse is crafted using the softest handloom textile. Small patches of textile bits are hand stitched using Kantha embroidery to add to its earthiness.
The pockets are crafted using a boro surface by putting together bits of discarded textiles. It is tailored for comfort throughout the day - to play, party or sleep in.
Every Muuyee Product is a unique handcraft and there will be slight variation in colours, textures and patterns.