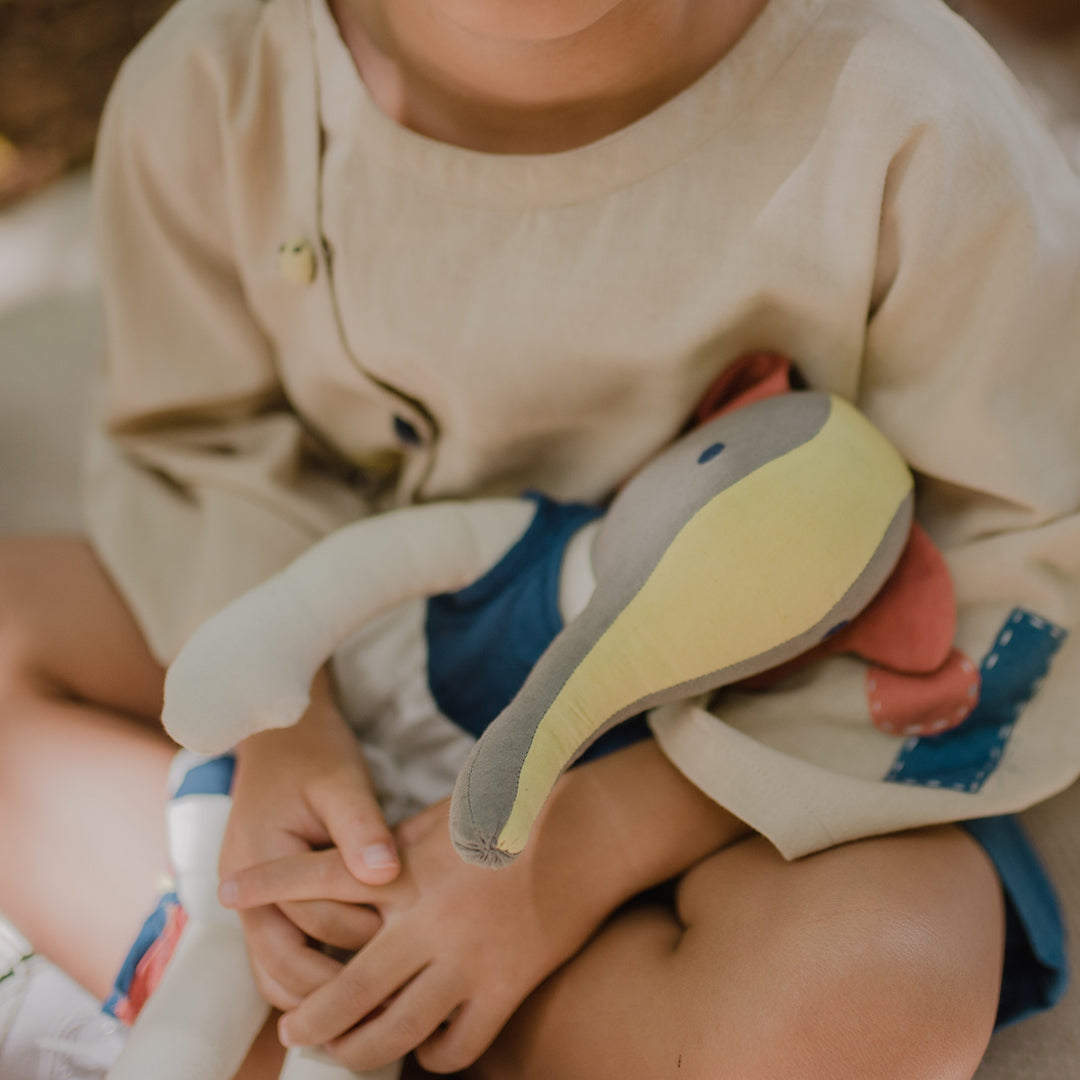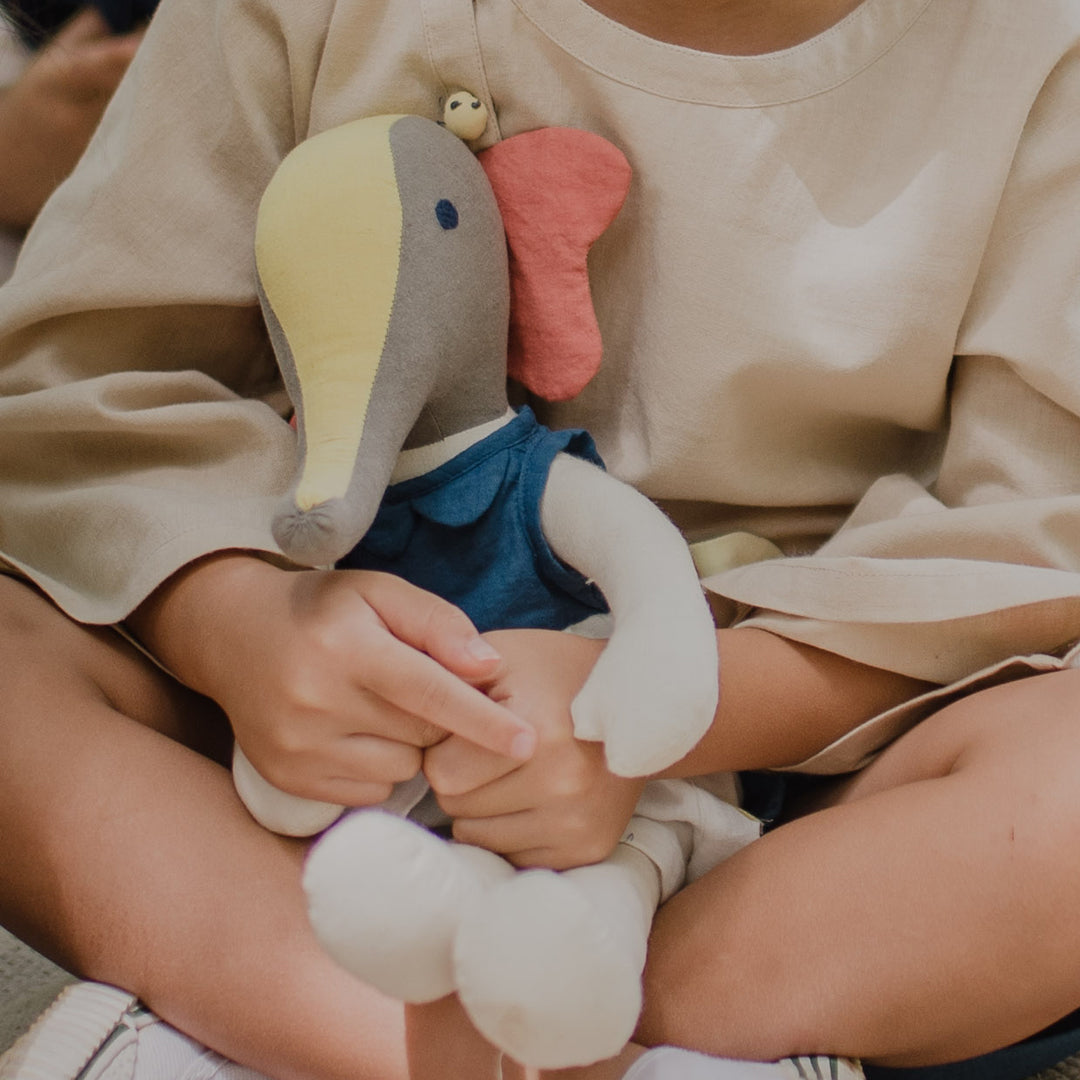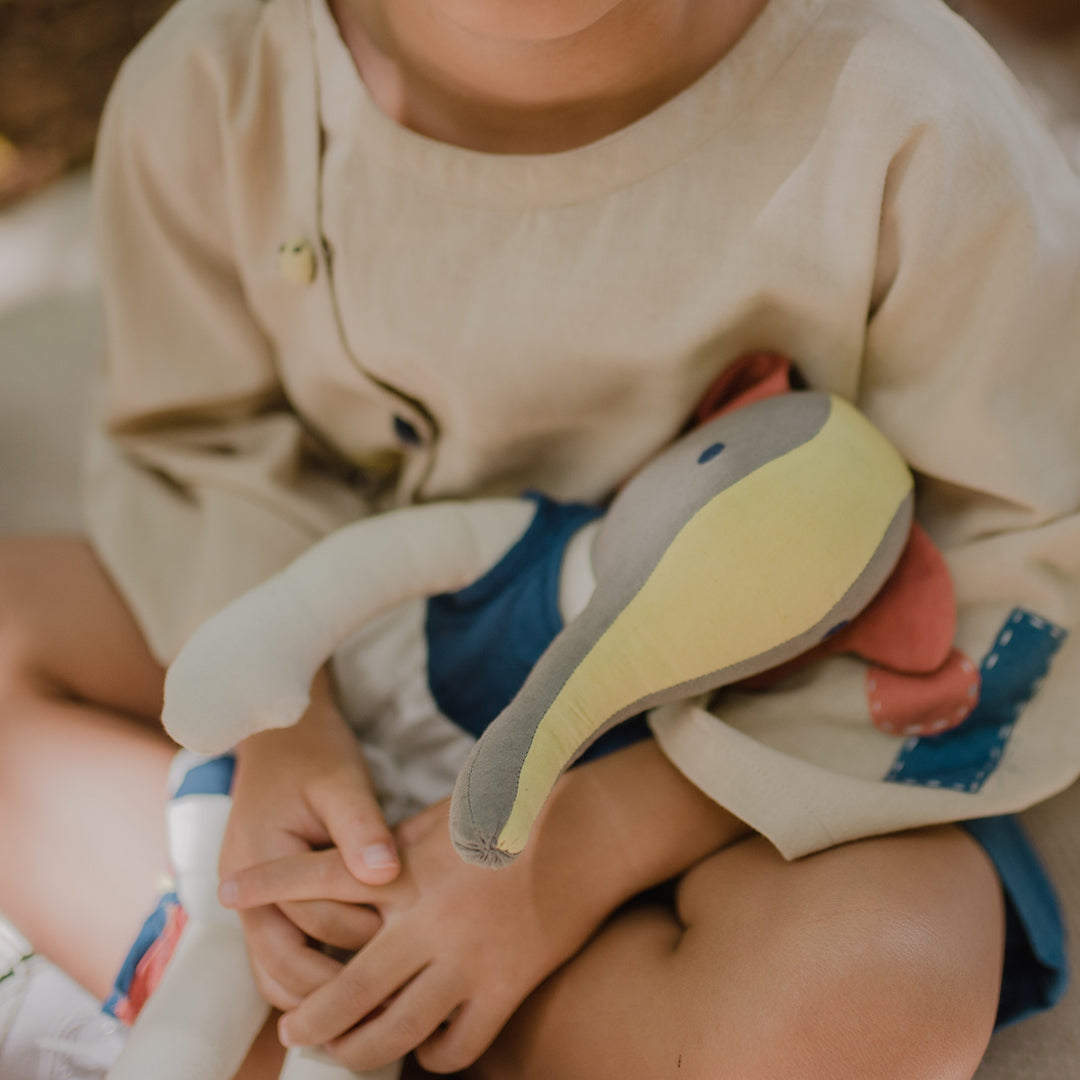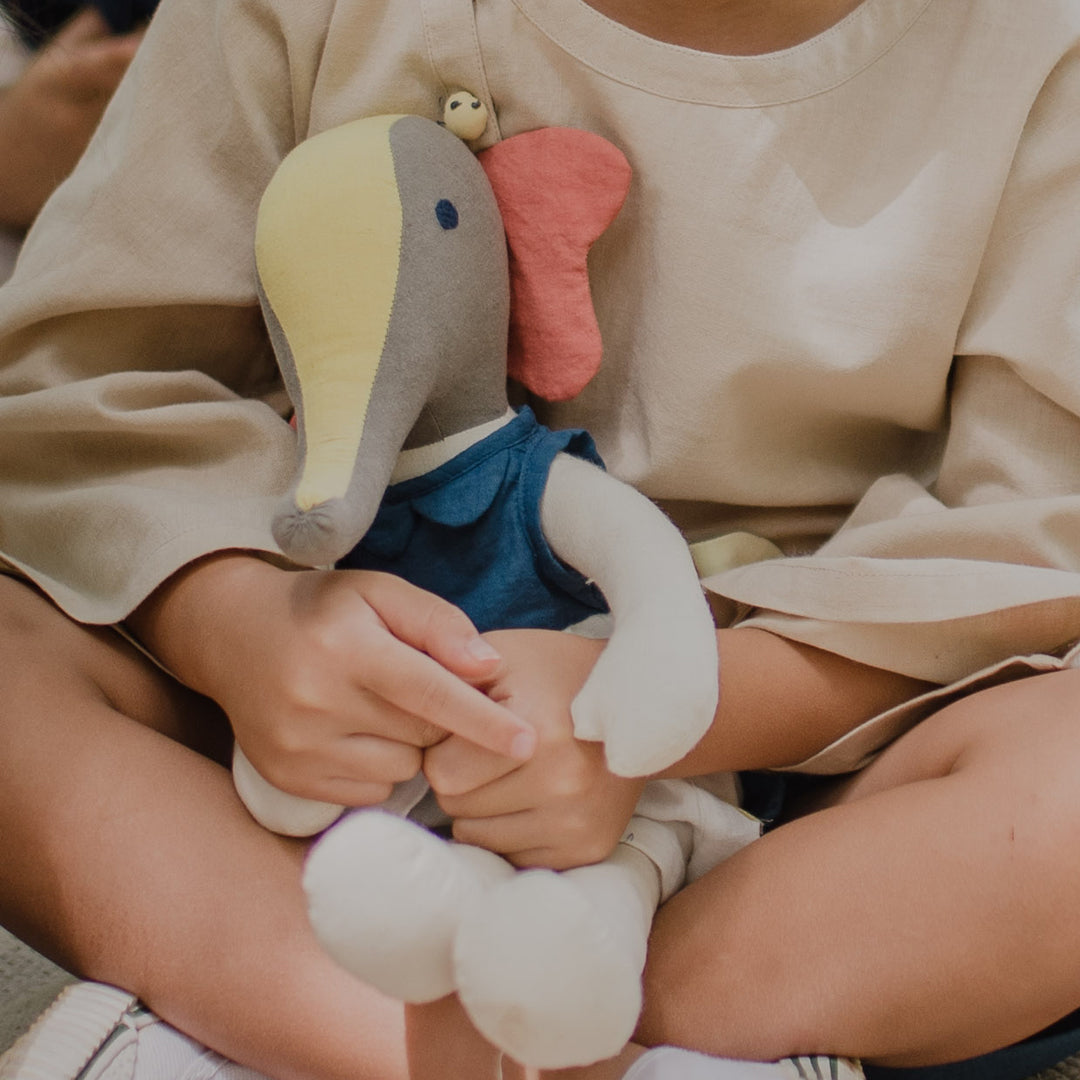 Hasti- The Baby Indian Elephant
The baby Indian elephant is the newest member in the herd, has playful little ears and a long braided tail, and loves a muddy bath too.
The smallest scraps of textile dyed in botanical colours are stitched together and repurposed into this delightful toy. Unrestricted by gender and age, MuuYee playmates are for anyone with a wild imagination.
Every Muuyee Product is a unique handcraft and there will be slight variation in colours, textures and patterns.