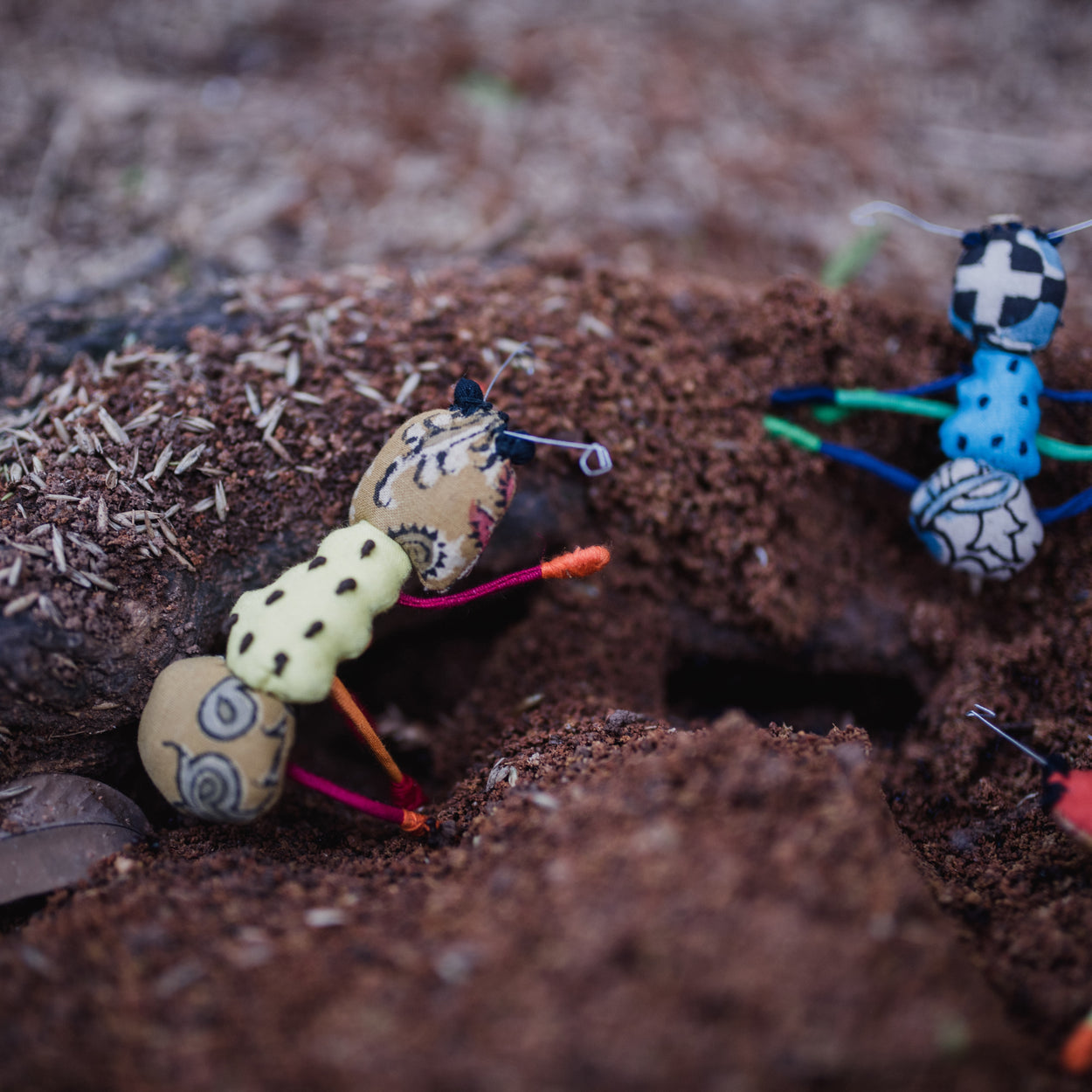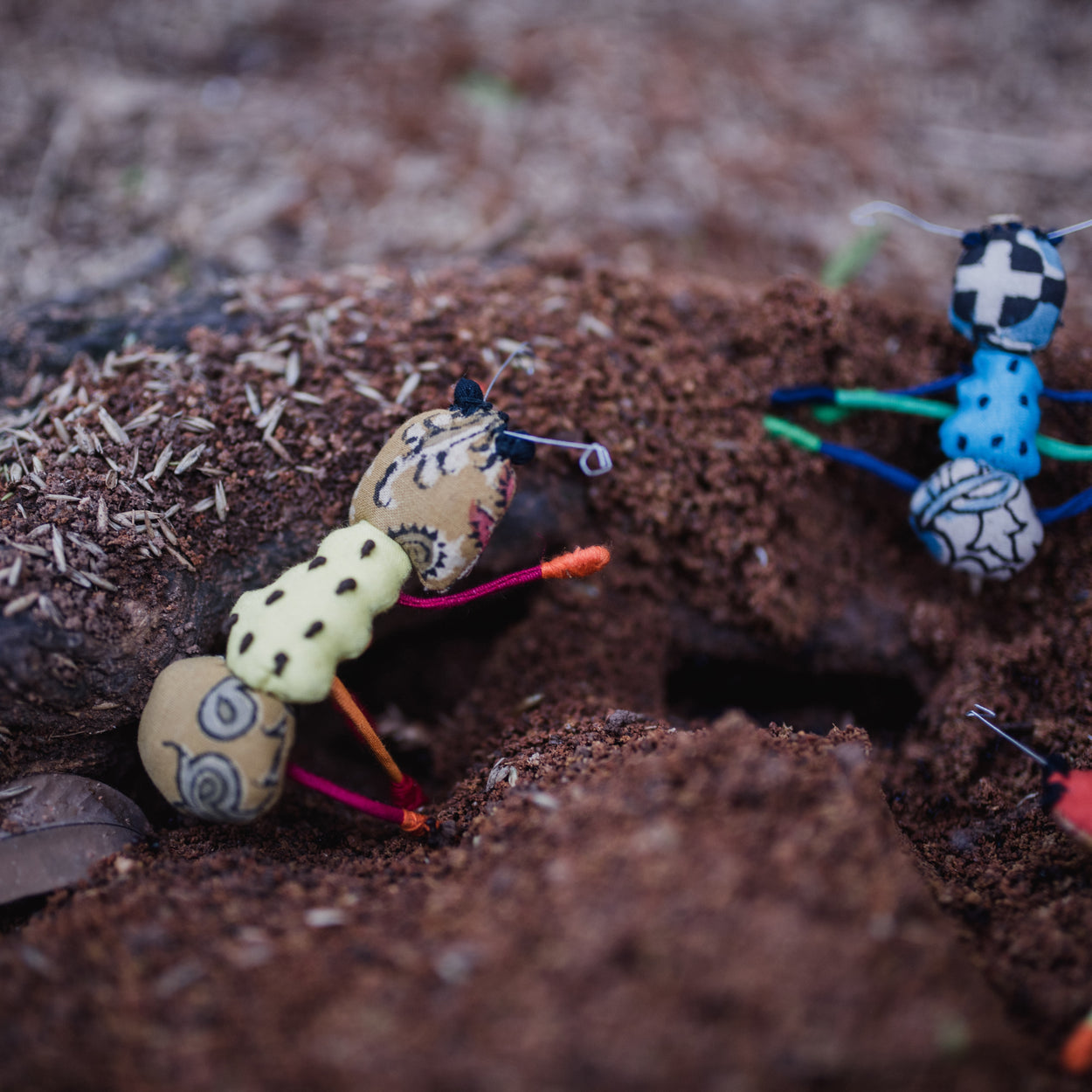 The MuuYee namesake, the ant is the oldest member of the natural world recreated here for young, playful hands. Each ant is stitched together from small scraps of hand made cloth, repurposed into three magnetic parts. So enjoy mixing and matching them as you like! Unrestricted by gender and age, MuuYee playmates are for anyone with a wild imagination.
Product dimensions: 2.5 cm x 8 cm
Every Muuyee Product is a unique handcraft and there will be slight variation in colours, textures and patterns.