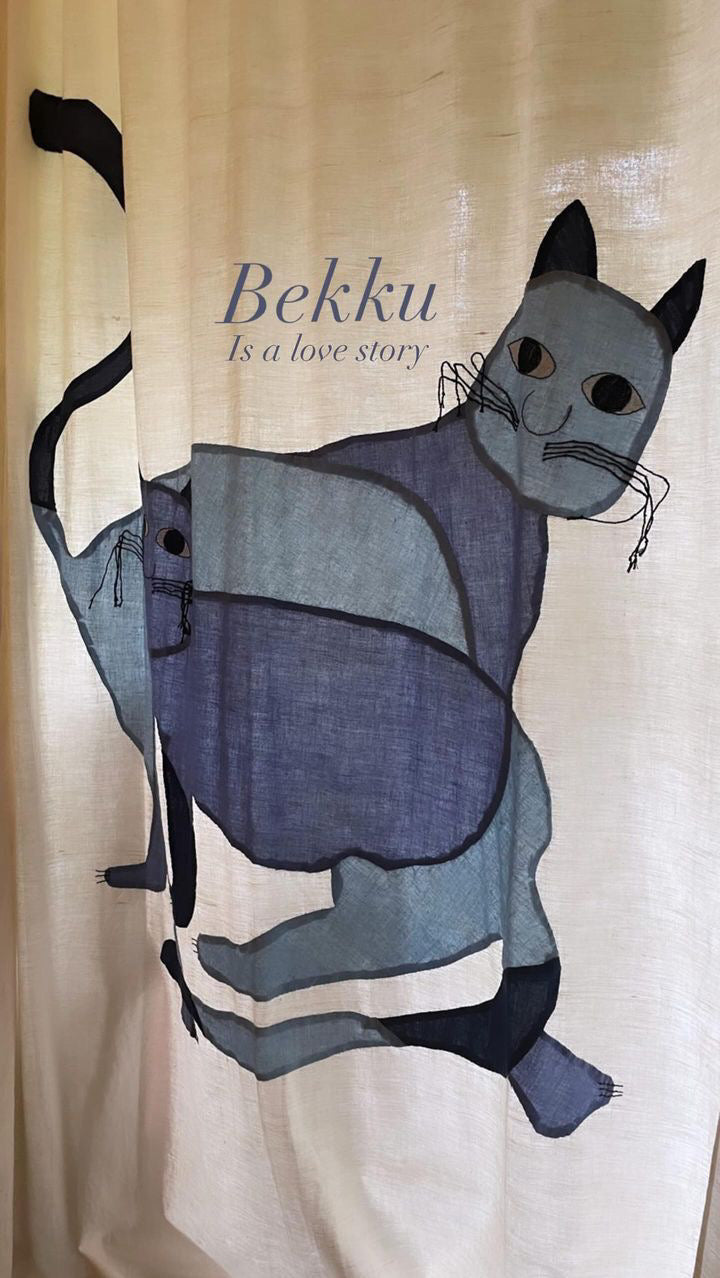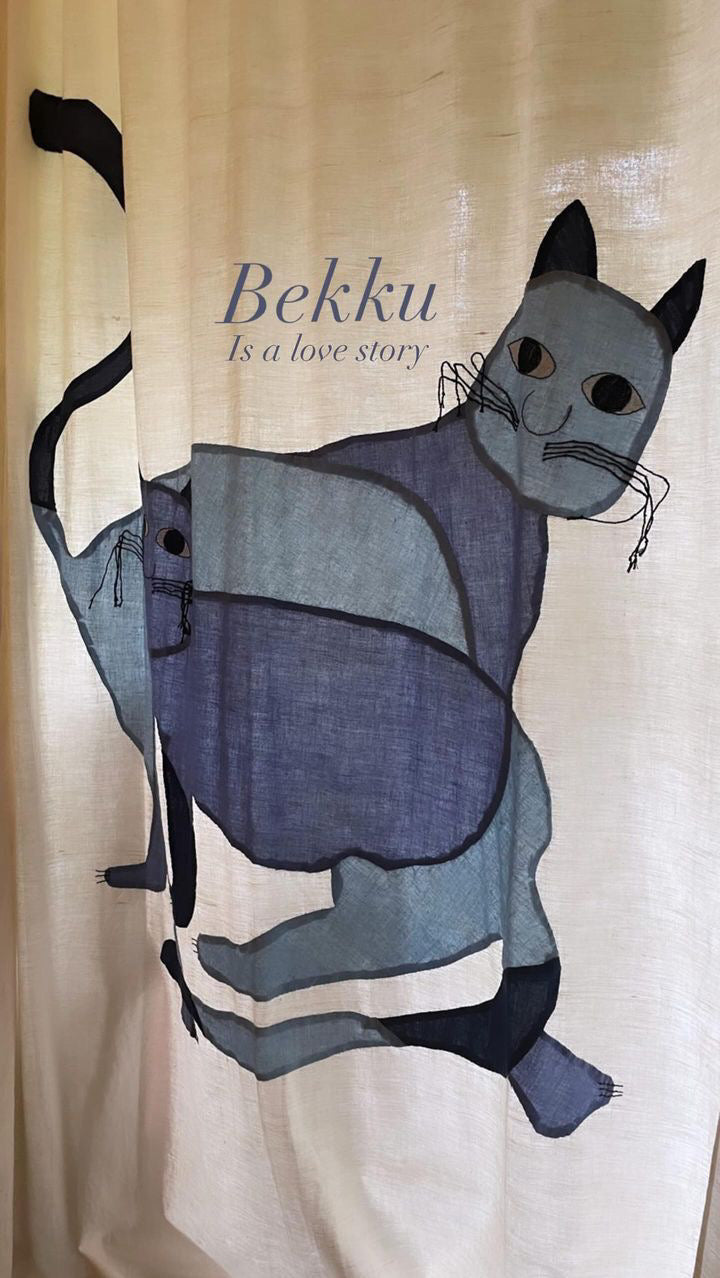 Bekku Drapes
We believe that drapes are the best canvases for art.
Bold appliqués of felines are crafted on indigenous handmade textiles.
You are sure to meet some peeking cats, cuddly curled up cats, curious cats & dreamy cats!
These drapes measure 7 feet by 4 feet & let in just the right amount of breeze and light into spaces creating a playfully cozy mood.