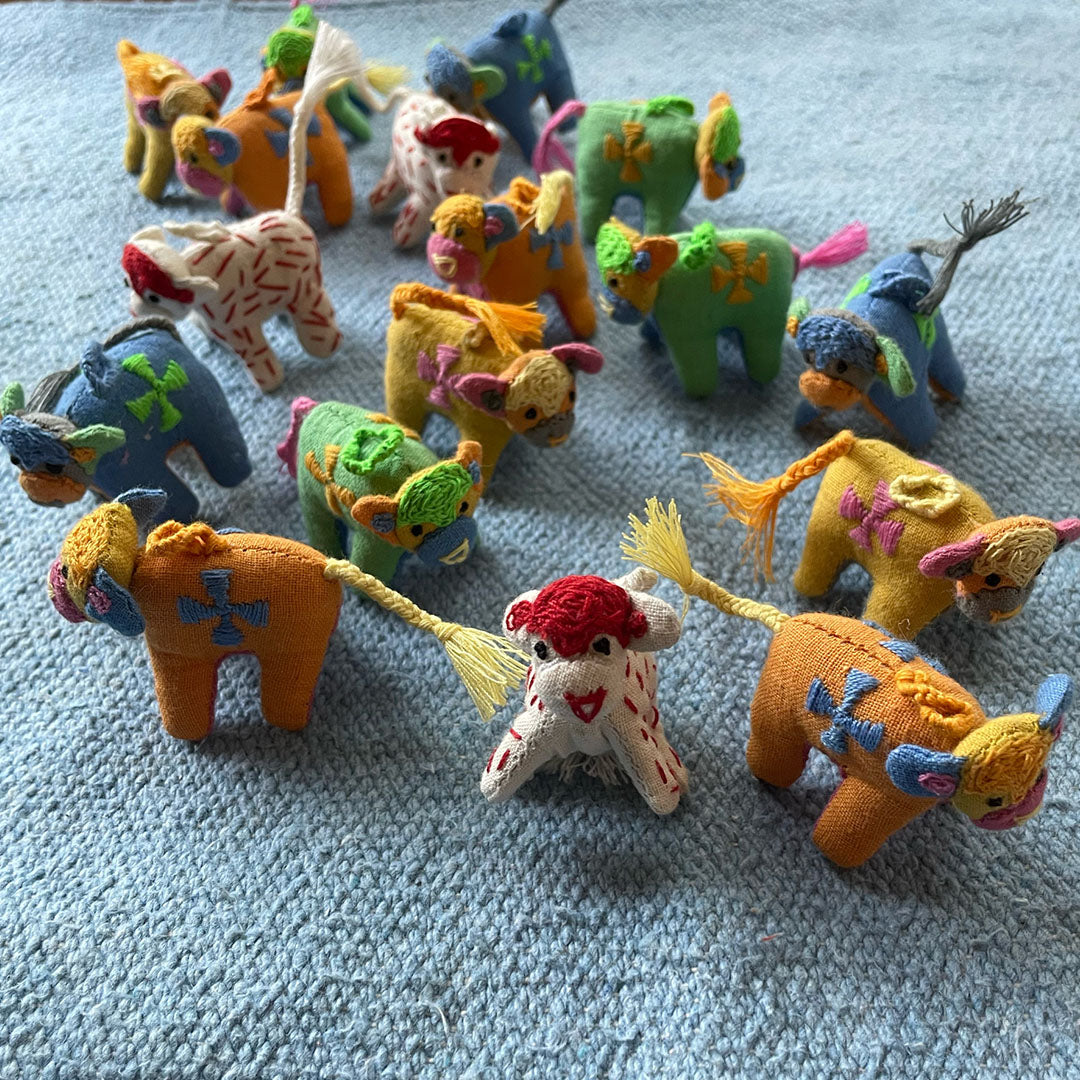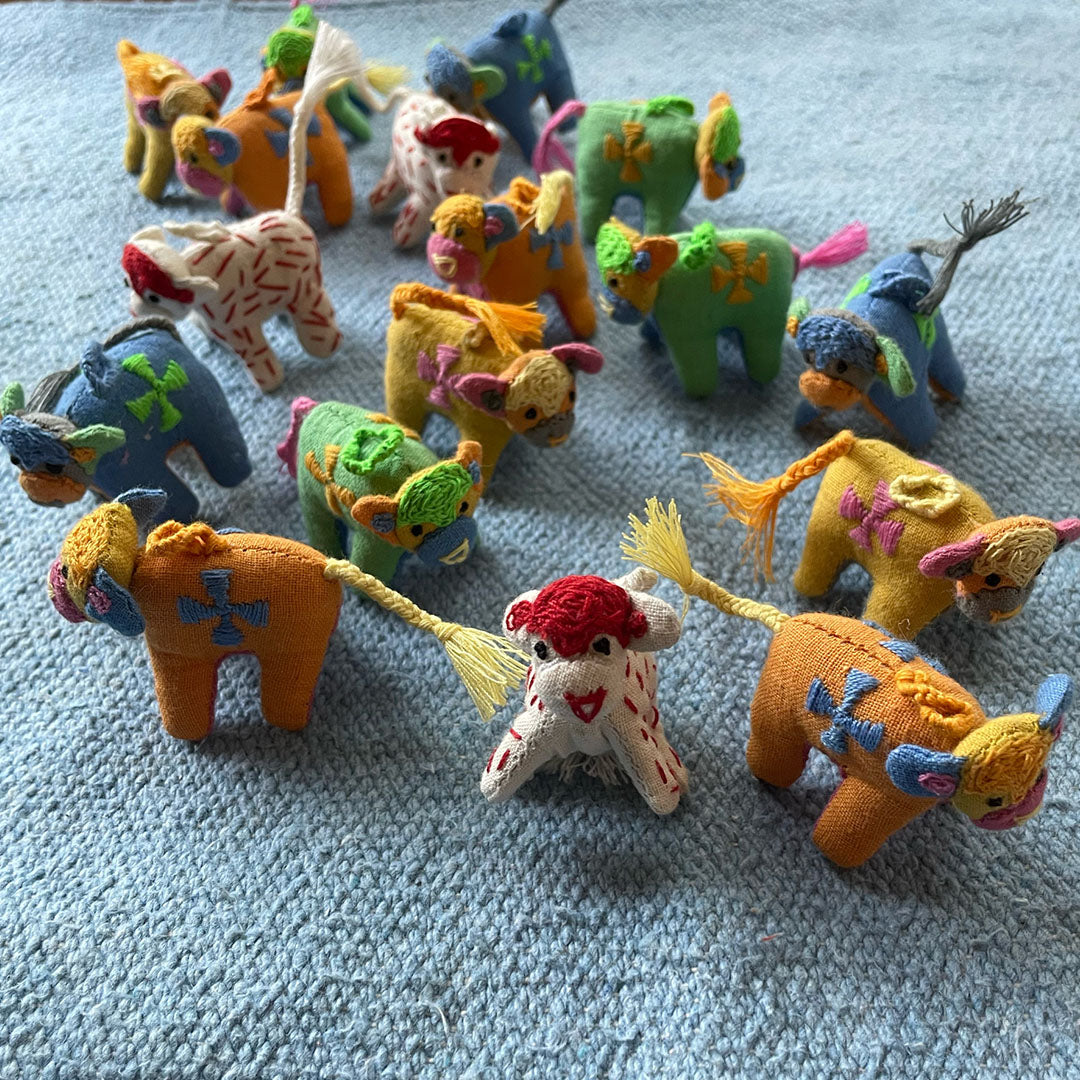 The monkeys awaken the forest as they take on every branch and sway from tree to tree.  
The smallest of the scraps have been used in hand crafting these and are repurposed into these delightful little accessory toy.  Unrestricted by gender and age, Muuyee wearable playmates are for anyone with a wild imagination. 
Every Muuyee product is a unique handcraft and there will be slight varitaion in colours, textures and patterns.